In the quaint town of Lewisburg, it can be easy to forget that there is a War on Terror going on across the globe. However, for Fatima Arabzada, a native of Afghanistan and Bucknell senior, she thinks about it every day. Fatima left her family in Afghanistan 8 years ago to attend high school and college in America. She is one of the first three women in her providence to leave and study elsewhere, violating the Taliban's anti-women ideology on education. Last Thursday, Fatima shared her story in the LC Forum about the impact the Taliban has had on her, her family, and her hometown of Kunduz, the northern Afghan provincial capital.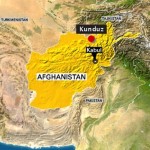 On October 1st, the Taliban gained control of Kunduz's food, water, and electricity, and, in a mere three hours, overtook the entire city. As the biggest Taliban victory since 2001, the loss of this major city is an ominous sign for many reasons. One, it highlights the weakness of Afghanistan's NATO-trained forces. Two, it complicates the next move for the U.S. We had a plan to drastically cut U.S. troops presence in Afghanistan but now this plan seems unwise and obsolete. Lastly, this takeover shows the power of the Taliban forces. Fatima explained how ISIS and the Taliban have recently united – ISIS fighters are supporting the Taliban and training them to gain more power and control. However, in order for the Taliban to fully gain ISIS's trust, the new leader of the Taliban, Mullah Mansour, wanted to show ISIS how powerful and cruel he can be. During the invasion of Kunduz, Mansour ordered Taliban troops to commit significant human rights violations against citizens, such as rape, torture, and extrajudicial murders. The Taliban, upon entering the city, had a hit list including working women. Once they invaded the homes, they gathered more information of which women worked where. Had the Afghan government itself been not as corrupt, this violence and information gathering might have been contained.
The invasion of Kunduz verifies the pervasive corruption of the governor and government as a whole. Fatima explained how the governor knew this was going to happen and did nothing to prevent it. The Taliban had been planning this attack for months. There were storage units placed throughout the city with food and ammunition for the terrorists. Fatima's own family was unaware that their direct neighbors were Taliban members with a storage unit. Had the Afghan government put more energy in putting down the insurgency, Fatima believes this attack could have been prevented. Also, the Afghanistan government took two days to get anyone to Fatima's province to fight agains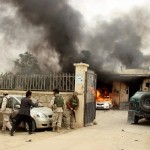 t the Taliban. Two entire days. Once the troops arrived, it took two weeks for the Taliban to withdraw, enough time to cause mass destruction, trigger fear and panic, and complete the terrorists' ultimate goal of suppression and control.

Fatima expressed how hard it was to talk to her family during this time. Every day, there were two 30 minute intervals while the Taliban members prayed when her family could come out of the basement, "even though I don't get the point of them praying, because everything they do contradicts Islam" Fatima joked. Her brother told her on the phone how he was "going insane" – struggling between accepting he was going to die young and the hope of staying alive long enough to become an engineer. Fatima also expressed her concern for her mother, who has high blood pressure, kidney stones and asthma.  Fatima felt truly helpless. Despondent and demoralized, she couldn't pay attention to her studies, which she values highly. She could only think about her family's situation overseas.
On the third day of the invasion, Fatima's father asked her to get her family out of the country. Fatima said, "I couldn't pick up the phone back up. I couldn't call them because I knew I needed to say no to them." In the following moments, the packed LC Forum was completely silent as students tried to imagine how hard this must be for her, with her mother, father, and siblings trapped there. One sister is in the U.S. as well, studying at Hobart and William Smith College in New York, and three other siblings have passed away since the war began in 1979. As so many of us students trotted around campus happily this fall, Fatima has been dealing with the immense pressure to save the rest of her family from a hazardous situation. However, Fatima is grateful of Bucknell community's support, especially from the members of the campus club ATHENA, throughout this difficult ordeal.
Bucknell ATHENA has partnered up with Save the Children to send aid to Kunduz. This week, Bucknell ATHENA will be tabling in the LC collecting cash donations in exchange for a beaded bracelet incorporating the Afghani flag colors.* The funds will be going towards helping misplaced children and their families in Fatima's community. Please come by and support Fatima. A simple donation from can make a world of difference for these children and families, and for Fatima, one of the bravest, strongest woman I have met during my time here at Bucknell.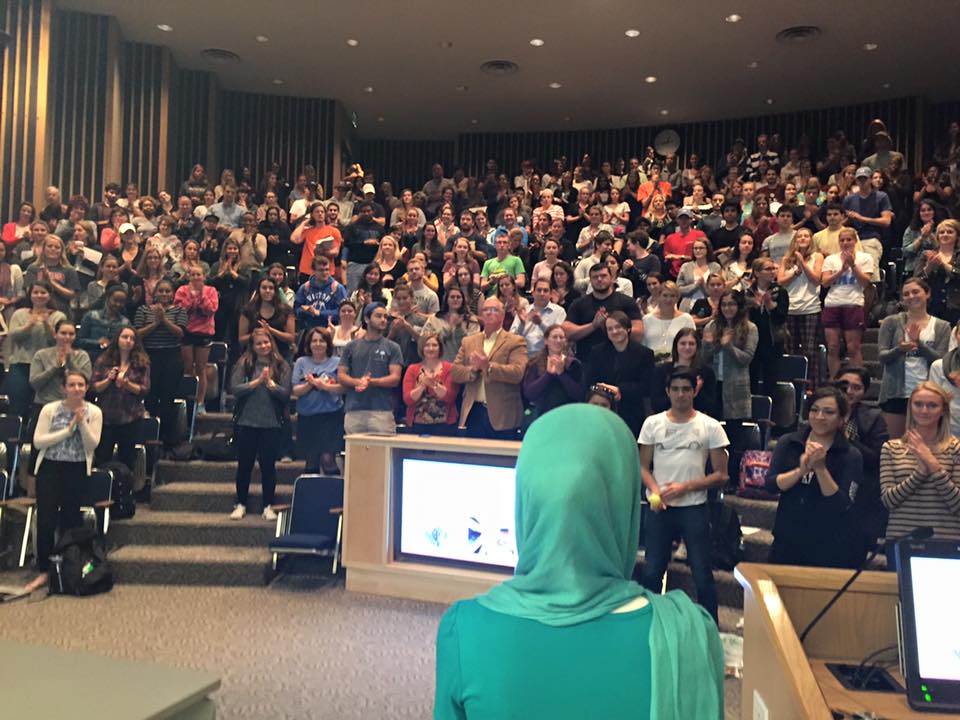 *Must donate at least $10 to receive a bracelet.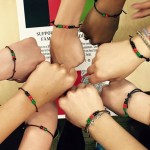 Link to donation page: here 
Link to Save the Children in Afghanistan: here
Link to Bucknell Athena Facebook page to see pictures from Thursday's event: here 
If anyone wants to donate in cash and/or pick up a support bracelet, Athena will be tabling in the LC Student Space every day next week from
11-1 pm
!
We thank you for all of your support and encourage you to spread
Fatima
's story and the donation page to any person you believe will be willing to contribute to this worthy cause!
-Carly & the Athena Chapter at Bucknell