A guide to celebrating and shopping for the holidays in Lewisburg
Lewisburg Holiday Activities
Tree Lighting
On December 3rd at 7 PM, the heart of Lewisburg will be illuminated with season cheer at the annual Holiday Tree Lighting at Hufnagle Park.
Three Free Screenings at Campus Theater
On Friday, catch Frozen with complimentary candy canes and hot chocolate for all! On Saturday, holiday favorite ELF and Sunday, It's a Wonderful Life will air. If you show a receipt of a purchase you made in downtown Lewisburg over the weekend, you get a free popcorn. The next weekend, How the Grinch Stole Christmas will play, "bringing cheer to all who's far and near."
Frozen: 8 PM; Elf: 7 PM; It's a Wonderful Life: 5 PM; How the Grinch Stole Christmas: 5 PM
13th Annual Art for the Holidays' Opening Reception at Faustina's
Waltz through the gallery doors to check out original oil paintings, pastels, and watercolors from nine innovative and inspirational artists.
Show opens at 10:00 AM on December 4th and runs through December 24th (Tues – Sat), 229 Market Street
Strolling music by Cracked Walnuts
"A nutty banjo and washboard duo" will be strolling the grounds of Market Street performing pure American, old time music.
December 4th, 7:30-10 PM.
Late Shoppers' Night
All stores on Market Street open late – many until midnight.
Danu:  A Christmas Gathering (Celtic Holiday)
Celebrate the holidays with the the acclaimed Irish ensemble, Danú, featuring fiddle, flutes, button accordion, percussion and the incredible voice of Muireann Nic Amhlaoibh.
December 3rd, 7:30 pm, Weis Center
Jazz Night at the Smiling Chameleon
Unwind with jazz artist, Jay Vonada. His smooth-flowing soundscape features melodic and stylish guitars, saxophones, pianos, trumpets.
Check out three of his songs here
December 10th, 2015, 8:00 PM, Smiling Chameleon, 235 Market Street
The fall bucknell dance concert
In a collection of seven dances choreographed by students, faculty, and guest artists, the Fall Dance Concert showcases the technique and discipline of Bucknell's dancers. According to choreographer and dancer Emily Meringolo, "you will laugh, you will cry, etc. etc.".
December 4th and December 5th, 7:30pm, Harvey M. Powers Theatre
CANDLELIT YOGA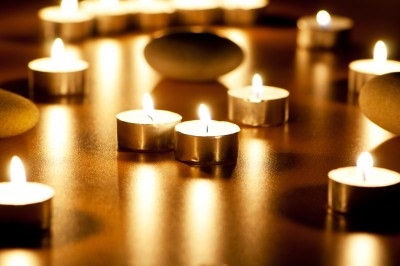 The many candles' light creates a lovely, luminous quality, reminding me of winter and the holidays.
December 1st, 5:30-6:30 PM, Davis Gym, Bucknell
dive In Movie
Watch the holiday classic "Elf," like you have never seen before – in a pool! Kinney Natatorium will provide free food, drinks, and floatation devices.
December 1st, 9:30 PM, Kinney Natatorium, Bucknell
HOW TO TALK ABOUT ART AT COCKTAIL PARTIES
At this evening cocktail party, learn how to perfect talking about art to make you seem accomplished and worldly at art museums, galleries, and galas (no prior art education needed!). Hors d'oeuvres and beverages will be served. Alcohol available to those over 21.
December 3rd, 5:00 PM, ELC Samek Art Gallery, Bucknell (must RSVP)
And remember to save the date: 2016 Polar bear plunge
Take a icy cold dip into the Susquehanna River. Proceeds benefit the Lewisburg Ice Festival and the Lewisburg Downtown Partnership.
The event will take place Saturday, February 6th at 2 p.m. on the St. George Street Landing. Registration will come out in next few weeks.
Lewisburg Holiday Gift Guide:
(Click name for link to website)
Street of Shops: Classic records, Christmas ornaments, kitchen gadgets, and millions of antiques to discover at this indoor country village.
Purity Candy: Over fifty varieties of chocolates such as coconut clusters, peanut butter puffs, and maple cremes to satisfy all palettes
Ard's Farm: Homemade jams, hand-dipped chocolates, baskets filled with nuts, fruits, and cheeses, and many more inspired delicacies.
Country Cupboard: The acre of shopping features a Christmas wonderland shop; a pantry filled with jams, pottery, tea; and a country shop with old world ornaments, candles, and decorative accessories
Pompeii Street Soap Co.: Handcrafted natural bath & body products featuring gourmet-style soaps, lotions, and body butters
Black Dog Jewelers: Buy gold, silver, and diamond encrusted jewelry all for the love of dogs! Proceeds go to help forgotten dogs find new homes.
Good Habits:  Handmade jewelry, incense, essential oils, and more
The Gingerbread House: Carries lotions, home décor, glassware, barware, candles and seasonal items (attached to Retrah)
Urban Post: Jewelry, handbags, clothing, scarves, pottery, and more. Don't forget to check out the gallery in the back!
Colonial Candlecrafters: Wide variety of candles and candle related items to decorate your home
Advanced Skin Care Spa and Salon: Services include therapeutic warm stone massage, aromatherapy massage, facials, spa packages, and more
And then the frequented Market Street apparel shops of Retrah, Dwellings, Wilson Ross, and Fusion, to name a few