This article features 5 ski/snowboard mountains and winter activities at 8 Pennsylvania state parks.
Winter is the season of hot cocoa, crackling fires, and wool sweaters. For many, it is a place of childhood nostalgia – of skiing, sledding, and some slightly-mad snowday schemes. And even when the harshness of the weather manifests and the biting air, chills, and darkness perpetuate, winter reminds us of the human warmth. However, while at school, when we take ten minutes bundling up to trudge to class only to discover we forgot a mitten, we often curse this season. Robert Frost's "Dust of Snow," is the perfect reminder to us that beauty can be discovered in the brutality of the natural elements. In his short poem, a crow's wings cause snow to fall upon the speaker passing under a tree, igniting "a change of mood" in the speaker's heart, "and saved some part/ of a day I had rued." This fallen snow has enlightened this man to appreciate the small things in life rather than seeing it as a lifeless and bleak season. We can all make our day better by appreciating and taking advantage of this weather rather than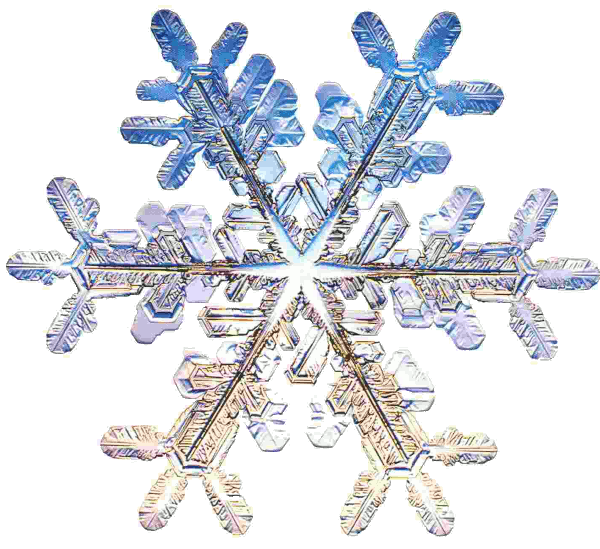 wishing for spring. We just need a push to get off campus and remember all that winter has to offer. Provided is an avenue for outdoor activities during cold weather in the Lewisburg and Pennsylvania area.
Skiing/Snowboarding
BLUE MOUNTAIN SKI AREA
Home of Pennsylvania's highest vertical descent and the most varied terrain, Blue Mountain is the best mountain to visit to get the most out of a ski day. According to Mountain Snow Corporation, the mountain resort has the highest overall rating for best mountain resorts, for terrain parks, and falls second for best all-mountain terrain 1. Additionally, as the East Coast's leader in snow making capabilities, Blue Mountain guarantees snow days even if the weather does not permit.
Apres ski, kick back on the patio of the Summit Lodge Cornerstone or in the warm, festive atmosphere of Last Run Lounge on the top floor of the Summit Lodge or continue the adventure by snowtubing one of the 39 1,000 long lanes.


Click here for more information.
Location: 1660 Blue Mountain Drive, Palmerton, PA 18071. 1 hour and 50 minutes
CAMELBACK MOUNTAIN RESORT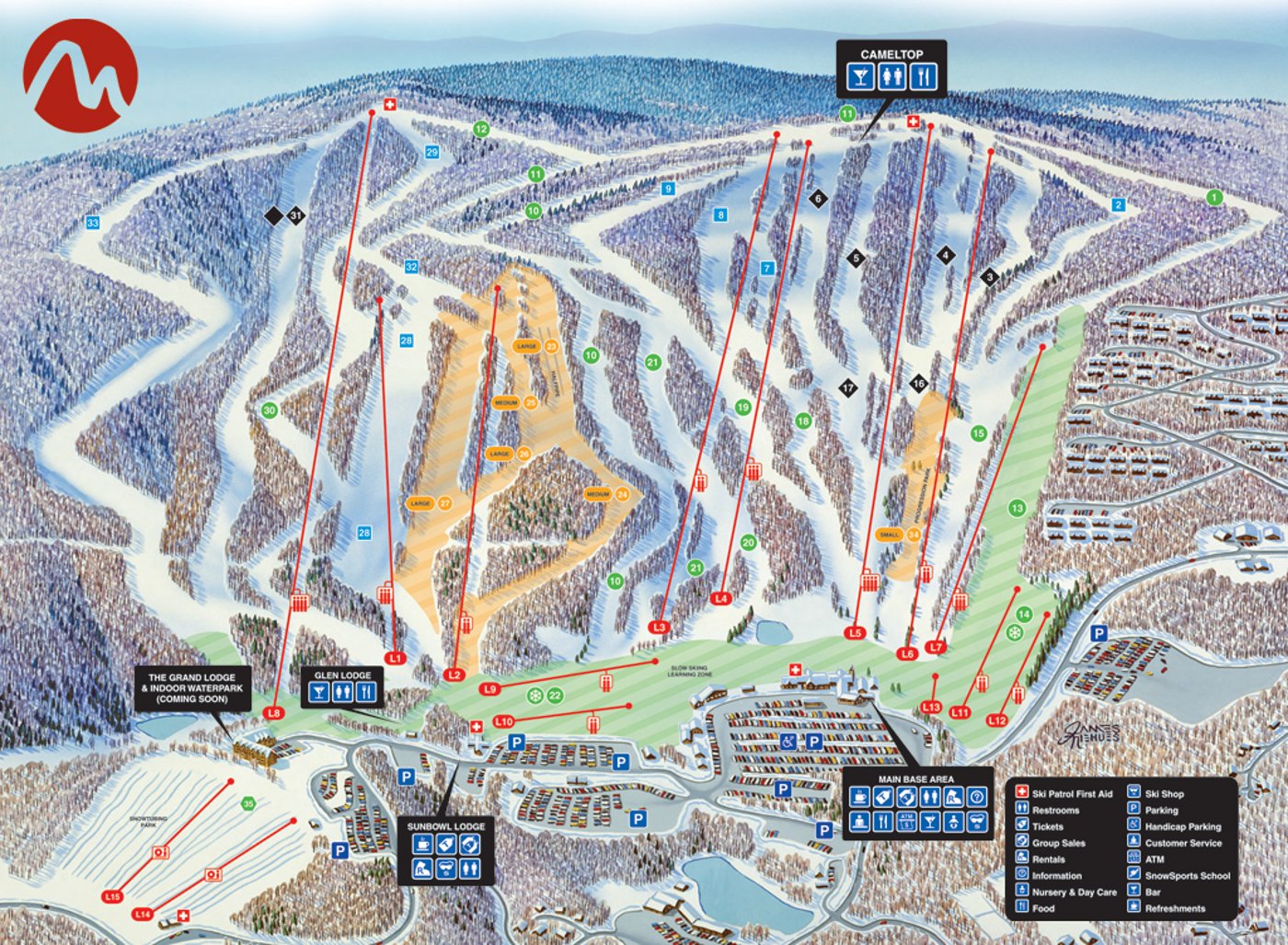 Camelback makes up for it's smaller size with well-groomed trails and turbo-lifts, enabling you to spend more time on the quality trails. Apart from high-grade terrain, this mountain has the biggest snowtubing park in the US. The resort is also 100% lit for night skiing. This resort is ranked fourth for best all-mountain terrain in all of Pennsylvania.
Click here for more information.
Location: Camelback Mountain Resort, 301 Resort Drive, Tannersville, PA 18372. 1 hour and 35 minutes
BLUE KNOB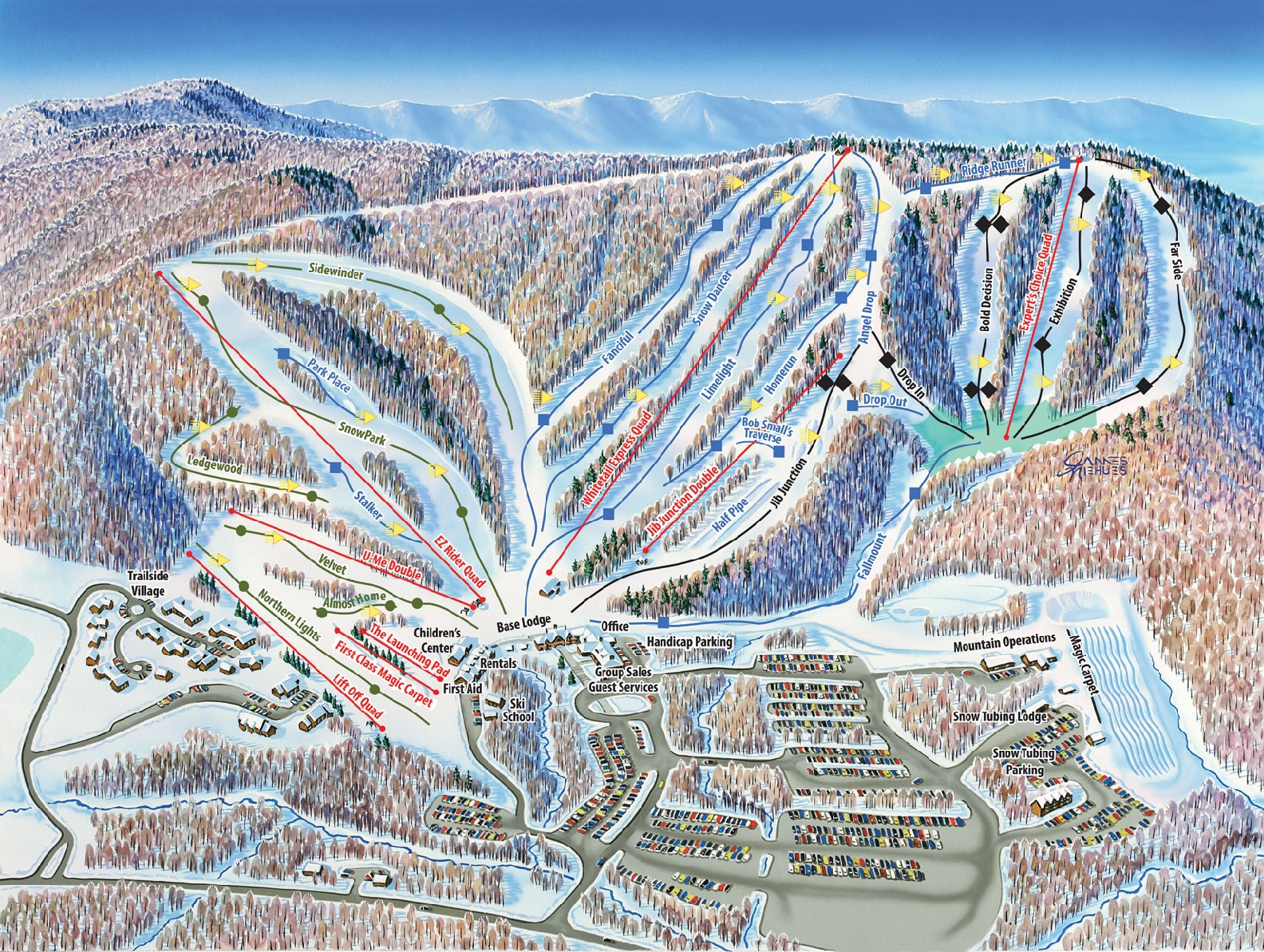 Blue Knob, as the highest elevated skiable mountain of all Pennsylvania, offers 100 acres of terrain and 42 acres of night-skiing terrain. The longer runs, steeper terrain, and low crowds make this a favorite among the many Poconos mountains… and a best kept secret. Due to the lack of crowds, this is the best place to find fresh powder after a big snow fall.
Click here for more information.
Location: 1424 Overland Pass, Claysburg, PA 16625. 2 hours and 11 minutes.
JACK FROST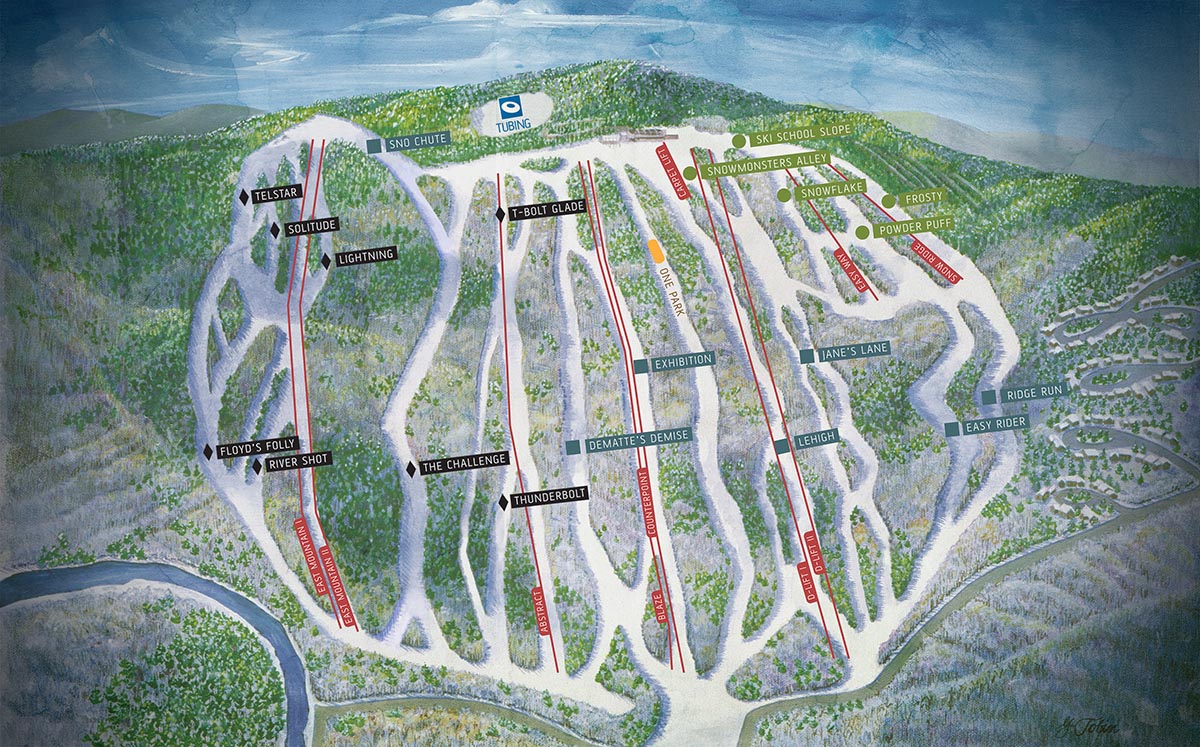 This premiere Pocono ski resort makes a somewhat small mountain of 600 vertical feet feel large by having spread out trails. The black diamonds are some of the best in the Poconos, getting more advanced as you head towards the west side of the mountain. The glades, scattered between the groomed trails, range from intermediate to advanced and are the best in the region. If you want a good challenge, try the elevator, off the backside of the mountain.
The parking lot, located at the top, influences you to take more and more runs because when you try to call it quits you are already at the summit, so why not take one more run?
Click here for more information.
Location: 357 Big Boulder Drive, Lake Harmony, PA 18624. 1 hour and 23 minutes
BIG BOULDER 
Jack Frost's partner Big Boulder is considered more of the "snowboarders' mountain" of the two. Jack Frost has longer runs and a higher vertical drop but Big Boulder, about five miles away, trumps Frost with their three main parks: Big Boulder Park, LOVE Park, and Freedom Park. There are various slopes for all levels but the main attraction is the terrain parks. Click here for more information.
Location: 434 Jack Frost Mountain Road, White Haven, PA 18661. 1 hour and 16 minutes
Note: You can get a double pass for Jack Frost/Big Boulder for $350. Just ask alumnus Doug Bogan who went out twice a week and weekends through January, February, and half of March. He claims the pass was "his best Christmas present" yet. Still not convinced? Ask anyone on the Bucknell ski team. Expect to be recruited mid conversation.
**make sure to use College ID for discounts on tickets 
Cross-country skiing, ice skating, hiking, snowmobiling, and more at PA state parks:
 Ricketts Glen State Park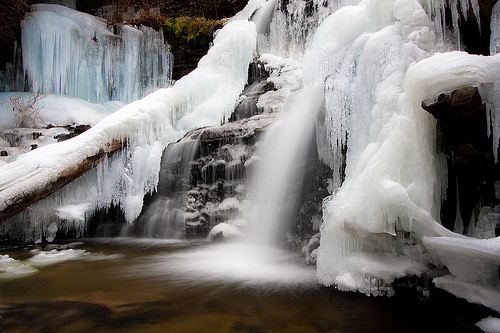 Cross-country ski, snowmobile, or hike through this coniferous wonderland or escape the dense woods to ice skate and ice fish on Lake Jean. The 26 hiking trails offer views of 22 free-flowing waterfalls, diverse wildlife, and a beautiful terrestrial ecoregion of old growth timbers.
Click here for more information.
Location: Ricketts Glen State Park, 695 State Route 487, Benton, PA 17814. 1 hour and ten minute drive.
Bald Eagle State Forest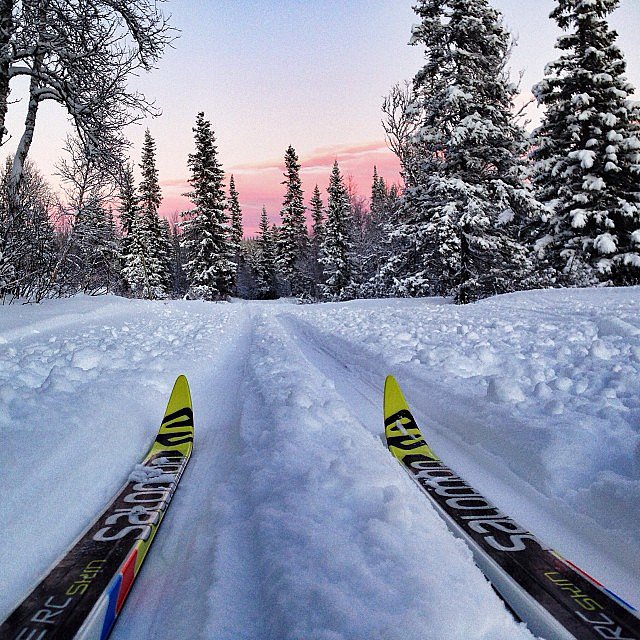 The Bald Eagle State Forest, named after the famous Native American, Chief Bald Eagle, is 193,424 acres and offers over 200 miles of hiking trails, 300 miles of state forest roads and trails open for snowmobiling, and 24 miles of Nordic ski trails, some beginning at R.B. Winter State Park.
Click here for more information.
Location: Bald Eagle State Forest, T420, Bellefonte, PA 16823. 1 hour and ten minutes away.
Colonel Denning State Park
Alumnus and avid hiker, Doug Bogan, raves that the views from the overlook of Flat Rock Trail, "are are amazing. You can see for maybe 30-50 miles on a clear day!" You can also cross-country ski on the hilly and mountainous terrain to catch a glimpse of these vistas, although there are no formal cross-country skiing trail system. Or skip out on the inclines and ice skate while still admiring the rugged beauty of the mountainous landscape.
Click here to learn more about Colonel Denning State Park.

Location: Colonel Denning State Park, Newville PA. Click here for detailed instructions. 1.5 hours away
Worlds End State Park

Discover a 20-mile trail network perfect for Nordic skiing in the heart of Pennsylvania's mountainous landscape. Apart from cross-country skiing, enjoy hiking or snowmobiling through the terrain. The Canyon Vista Trail is a 4 mile loop that challenges hikers with rocky, steep sections leading to a stunning view of the Loyalsock Creek Gorge. Before descending, explore the rock labyrinths adjacent to the vist.
Click here for more info of the Hiking Trails at Worlds End State Park.
Location: 82 Cabin Bridge Rd, Forksville, PA 18616. 1 hour and ten minutes.
Tioga State Forest
Praised as one of the best rail trails in the North East, Pine Creek Trail, one of the many trails in this state park, offers Nordic skiers a verdantly dramatic 61-mile journey through the area known as the "Grand Canyon" of Pennsylvania. There are also over 170 miles of snowmobile trails.
Click here for more information.
Location: The trail's northern terminus is on State Forest land approximately one mile south of U.S. Route 6 on the Colton Road near the village of Ansonia (1 hour and 45 minutes). The southern terminus is on Pennsylvania Route 414 two miles south of Blackwell (1.5 hours).
HICKORY STATE PARK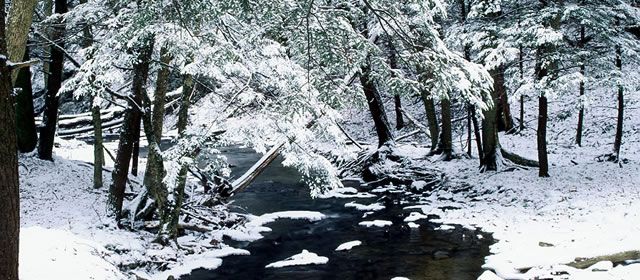 A 15,990-acre park stretching across the Poconos Mountain doesn't only offer 40 miles of great hiking but has an ice skating, cross-country skiing, and snowmobiling. 
Click here for more information.
Location: 3613 State St, White Haven, PA 18661. 1 hour and 6 minutes. Click here for detailed driving directions. 
Raymond B. Winter State Park
For a quick morning and afternoon adventure mid-week, explore this park that is an easy drive from campus. With 700 acres of the Appalachian mountains, this park offers cross-country skiing, hiking (Rapid Run is my favorite), ice-fishing, and snowmobiling. The 300 miles of snowmobile trails leads all the way to aforementioned Bald Eagle State Forest.
Click here for more information
Location: Raymond B. Winter State Park, 17215 Buffalo Road, Mifflinburg, PA 17844. 28 minutes away.
Crystal Lake Ski Center
Recommended to me by the head of Bucknell's Outdoors Club, Crystal Lake Ski Center specializes in Pennsylvania's finest cross country skiing. For an additional fee, experienced Nordic instructors are ready to guide you from beginning through skating and racing techniques.
Click here for more information
Location: 1716 Crystal Lake Rd, Hughesville, PA 17737. 1 hour away.  Click here for driving directions.
And if I can't convince you, maybe William Wordsworth will sway you
The Tables Turned
Up! up! my Friend, and quit your books;
Or surely you'll grow double:
Up! up! my Friend, and clear your looks;
Why all this toil and trouble?
The sun above the mountain's head,
A freshening lustre mellow
Through all the long green fields has spread,
His first sweet evening yellow.
Books! 'tis a dull and endless strife:
Come, hear the woodland linnet,
How sweet his music! on my life,
There's more of wisdom in it.
And hark! how blithe the throstle sings!
He, too, is no mean preacher:
Come forth into the light of things,
Let Nature be your teacher.
She has a world of ready wealth,
Our minds and hearts to bless—
Spontaneous wisdom breathed by health,
Truth breathed by cheerfulness.
One impulse from a vernal wood
May teach you more of man,
Of moral evil and of good,
Than all the sages can.
Sweet is the lore which Nature brings;
Our meddling intellect
Mis-shapes the beauteous forms of things:—
We murder to dissect.
Enough of Science and of Art;
Close up those barren leaves;
Come forth, and bring with you a heart
That watches and receives.
Any questions? Please email me at car46@bucknell.edu
Carly