Whether we were atop the rolling hills of Tuscany sipping a glass of Chianti Classico, admiring the Andes Mountains while imbibing Malbec, or strolling through the vineyards of Cape Town with a silky Pinot Noir in hand, we made a point to plan wine tours while studying abroad. Once we came back to Bucknell though, many of us stopped planning trips on the weekends, contented with the same schedule day in and day out. Visiting vineyards doesn't have to be luxury sought after in foreign lands; it can be done right here in the Susquehanna Valley. If we maintain our curiosity and quest for adventure to discover new cultures, foods, drinks, and opportunities, we can find a host of activities all around us. 
According to the Pennsylvania Wine Association, "Pennsylvania ranks fourth nationally in the amount of grapes grown and ranks seventh in the production of wine." Susquehanna Valley's rolling hills foster ideal growing conditions for healthy vineyards and premium wines, making them unique from any other wines in the world. This valley is home to five family-owned wineries that host award-winning vintages. Additionally, the inside tasting rooms and outdoor patios offer views of the vineyard, valley, and river. As we pride ourselves as wine dilettantes after our experiences abroad (although our parents will tell us otherwise), why not carry our knowledge of sight, smell, touch, and taste into the vineyards right by our campus. Or, if you have never done a wine tour, take these opportunities to learn about wine-tasting and the wine country history, all the while enjoying the pleasant state of your wine buzz and the picturesque views. No matter what region, country, or hemisphere you may be in, learning about wine is bound to be a good time anywhere.
Intrigued? Check these 5 wineries out:
16140 Route 140, Middleburg. 

570-837-3644. 

Hours: Mon-Thurs and Sat 10 AM - 5 PM, Fri 10 AM - 7 PM, Sun Noon-5 PM. 

24 min away
"A great glass of wine starts with the vines"- Karl Zimmerman, Owner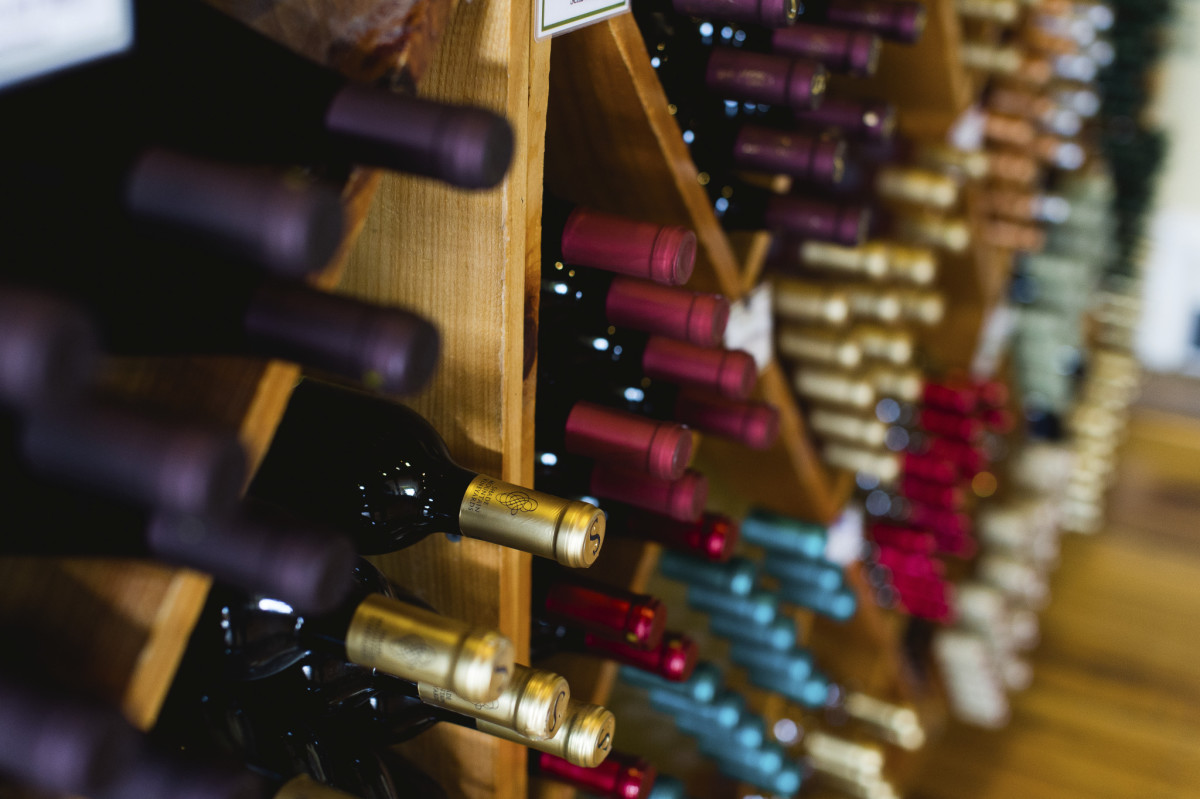 The 68 acres of Shade Mountain offers a remarkable array of 40 different grape varieties. Sample these high quality wines while sitting outside on the expansive deck, taking in the views of the vineyards and fields nestled in the foothills of Shade Mountain. The winery is "housed in a 19th Century converted bank barn and has grown to produce 30,000 gallons of wine annually." There is also a recently renovated event room that overlooks the vines.
Events to check out:
Susquehanna Heartland Wine Trail: Heartland Christmas on weekends of 11/21-11/22; 11/28-11/29 & 12/5-12/6. If you go, you will receive: a grape vine wreath on which to place commemorative ornaments, a complimentary wine tasting at each winery, any food &/or food & wine pairing that wineries may offer, and a 10% discount on any wine purchases during your initial visit to any of the SHWT wineries.
Susquehanna Heartland's Wine Trail March Madness Month every March

Shade Mountain's Annual Fall Festival (where you can actually stomp the grapes!) held every second weekend in October

Live music weekends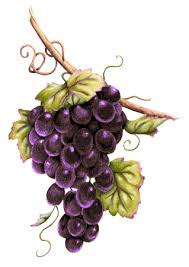 Wine variety:

Red: Dry: 005, Merlot, Cabernet Franc, Cabernet Sauvignon, Chambourcin, Pinot Noir, Sangiovese. Syrah; Off-dry: Lemberger, Proprietor's Red; Semi-sweet: Keelboat Red, Shade Mountain Red; Sweet: Grinch Grog, Jack's Mountain Red, Rascal Red, Willaim's Port, Witch's Titmouse
White: Dry: Chardonnay, Gewurztraminer, Pinot Grigio, Viognier, Sauvignon Blanc; Semi-dry: Edelweiss, Young's Hill Riesling, Shade Mountain White, Great White, Late Harvest Riesling; Sweet: Bad Moose Mead Anniversary White, Granny Z's Mint Iced Tea, Niagara, Shade Mountain Mojitos (made with mint wine and mixed with mojito flavorings), Moscato
Blush: Semi-dry: Autumn Harvest; Semi-sweet: Shade Mountain Blush; Sweet: Evening Blush, Cool Duck
Fruit Wine: Semi-sweet: Plum, Cranberry; Sweet: Blackberry, Blueberry, Cherry, Country Spice Apple, Elderberry, Pineapple, Raspberry, Prehistoric Peach, Smoke House Apple, StrawberryFor an in depth description of the wines click here
3 Orchard Road, Liverpool. 

717-444-7211. 

Hours Wed-Thurs 11 AM - 5 PM, Fri 11 AM -7 PM, Sat 11 AM - 5 PM, Sun 1 - 5 PM. 

41 min away
"There's plenty of time to disconnect and finally time to connect with who & what surrounds you. And there's wine. Lots of it" – Bill and Darlene Kvaternik, Founders.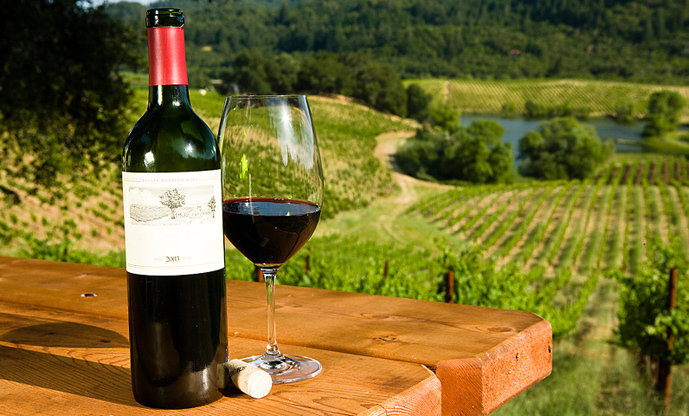 This farm winery is located on a beautiful spot overlooking the Susquehanna River. Visitors can tour the facility, taste the wines, picnic on the grounds, or take in the views from the large 40×60 foot pavilion. 
Fun events:
"Open House and Craft Show twice each year – the first weekend in June and the third or fourth weekend in October.

Yoga in the Vines- "Every 2nd Thursday and last Saturday of the month from 8am to 9am. Cost is $10/person and includes a 60 minute session, a wine tasting and a glass of your favorite WHV wine or specialty drink! Reservations highly encouraged!"
Corks & Crayons! Thursday, Nov 19th from 12-4pm. "Come and experience the latest trend in adult relaxation: adult coloring books! Studies show coloring can have a calming effect on the adult mind and helps promote overall wellness. Compete in the coloring contest and you could win a prize!" Reservations recommended.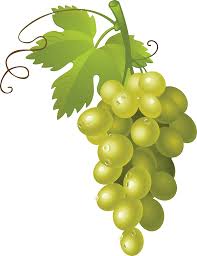 Wine variety: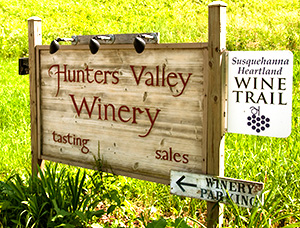 Dry wines: Chardonnay, Pinot Grigio, Cabernet Sauvignon, Merlot
Semi dry wines: Riesling, Heart of the Valley, Susquehanna Crossing
Semi Sweet wines: Valvin Muscat, Hunters Valley Red, Susquehanna Sunrise,
Sweet wines: Wedding white, Niagara, Susquehanna River Red, Hope Whispers, Spiced Apple, Summer Days
Dessert wines: Schwartzbeeren, Himbeeren, Liverpool Ruby Red, Buck's Backwoods Brew
Sparkling wines: Celebration, Blueberry Mist, Peach Mist, Strawberry Mist
For an in depth description of the wines click here
965 JPM Road, Lewisburg. 570-568-0846. Hours: Wed-at 11 AM-6 PM, Sun 11 AM-4 PM, 8 min away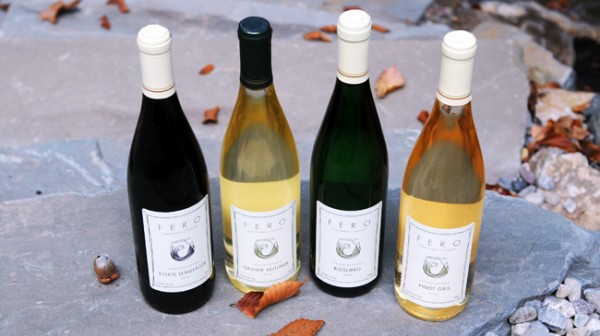 "Pennsylvania Grown in the heart of the Susquehanna River Valley." 
Discover the quality tastes of Pennsylvania craft wines made with estate grown, hand picked grapes. The fruit has a unique style that reflects the heartland of Pennsylvania. The vineyard is planted on a south facing slope overlooking the beautiful agricultural valley of Lewisburg.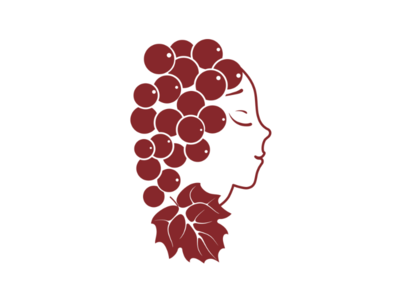 Wine variety:
White: Grüner Veltliner, Dry Riesling, White Table Wine, Pinot Gris, Semi-Dry Riesling –
Red:  Pinot Noir 2013, 1812 Lemberger, Estate Lemberger, Saperavi
Sweet wines: Sweet Blush, Sweet White, Apple, White Peach, Sweet Red, Chocolate, Sweet Niagara, Sweet Concord, Cherry,
For an in depth description of wines click here
574 Cemetery Hill Road, Montgomery. 

570-547-0881. 

Hours Fri-Sat 11 AM - 6 PM, Sun 11 AM - 5 PM. 

23 min away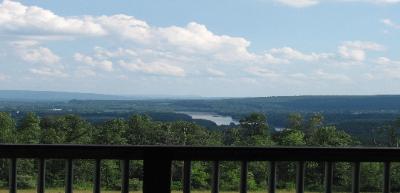 With the help of the friends – hence the name-, what started off as a small vineyard became a renowned winery with more than 50 Delaware vines and 50 Cayuga vines. Situated on 33 acres, the winery features an impressive array of wines "from extra dry to sweet table wines" to satisfy everyone's unique palett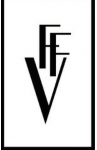 e. The winery consists of a tasting room with an outdoor covered deck and a wine production area that are great for parties and events.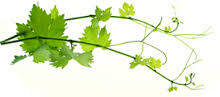 Wine variety:
Red wines: Vincenzo, Baco Noir, DeChaunac, and personally named Jax Red, Red Sky, Beach Bum, Passion (great for Sangria!), and Summer Sun
White wines: Black Cap Riesling, Catawba, and personally named Sailaway, Whale Tail White, Diamond, Delaware, and Vineyard Harvest
For a description of wines click here. 
105 Carroll Road, Sunbury. 

570-286-9911. 

Hours; Tues-Thurs 11 AM- 6 PM, Fri-Sat 11 AM - 7 PM, Sun 11 AM - 5 PM. 

27 min away
"After all, a wine can only be as good as the fruit in the vineyard" – Tom Webb, Owner
The 75 acre farm is home to 15 acres of estate owned vineyards that bring an array of wonderful wines. Alongside the indoor tasting room in a renovated early 19th century bank barn,  the winery also includes a large outdoor patio with a scenic, pastoral view. The winery hosts many large and small events – with the outside grounds offering unlimited space and an indoor seating capacity of 130 guests. This vineyard is also known for sharp culinary skills, pairing wines with select dishes.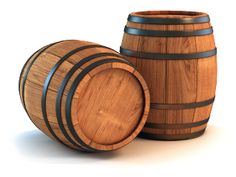 Wine variety:
White: Chardonnay, Pinot Gris, Oaked Vidal, Seyval Blanc, Riesling, Riesling-Traminer, Vignoles, Magno Vignoles, White Duck,
Red: Cabernet Franc, Chambourcin, Chambourcin Nouveau, Merlot, Tam's Red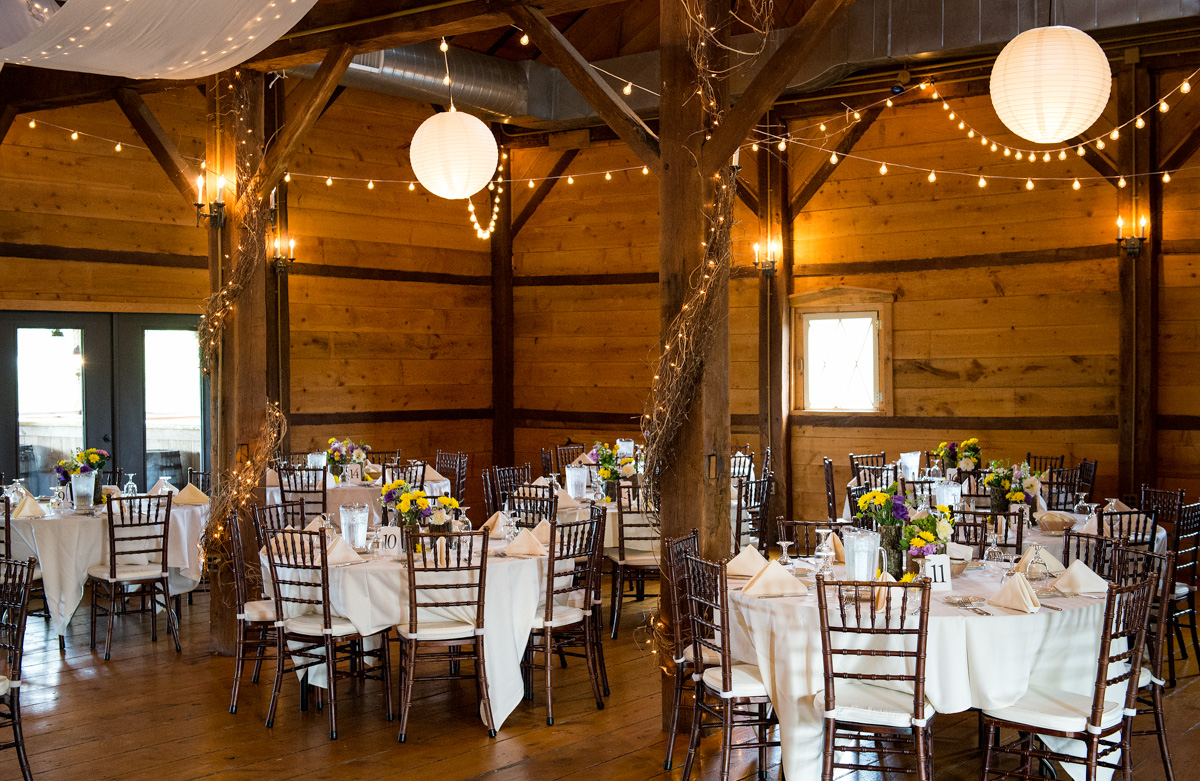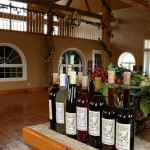 Buy a trolley for the day and spend the day hopping from winery to winery. The trolley offers a hop on/off service to 14 different vineyards, allowing you to take in the Pennsylvania scenery while experimenting with the different aromas and winemakers' specialties. These stops include the five wineries mentioned above and the Picking, O Donnell, Armstrong, Benigna's Creek, Buddy Boy, Purple Cow, Juniata, Olivero's, and Red Shale Ridge wineries.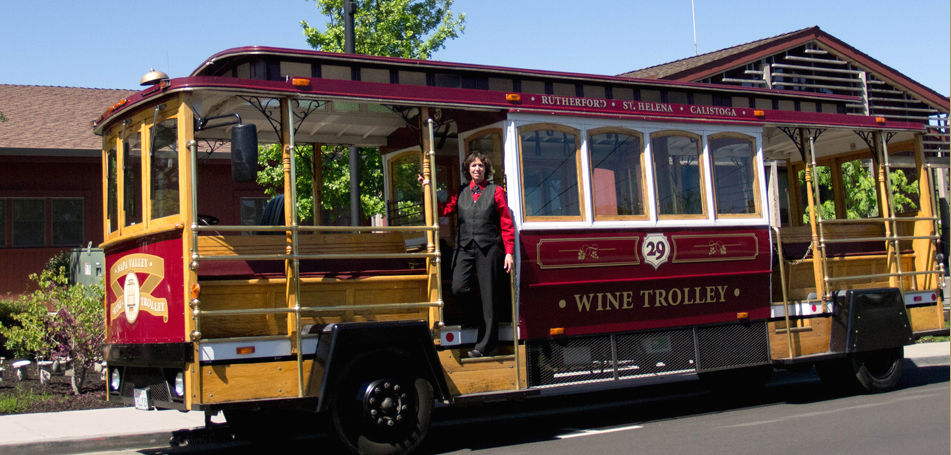 At all these vineyards, feel the passion of the wine and winemaking while enjoying quality time with friends and/or family. This is a chance to try something new and unfamiliar – both the activity itself and the wine. If you enjoy semi-sweet wine, go for a dry wine. Test your palette and experiment because you don't want to miss out on the regional or winery's specialities. Also chat with the winemakers and winery owners as well, who are some of the world's most lovely and enchanting people.
"Fan the sinking flame of hilarity with the wing of friendship; and pass the rosy wine" – Charles Dickens
Salut,
Carly
P.S. You must be 21 to attend these wineries. Please drink responsibly and respectfully.